King of... Finishers #27 | Pentagon Jr. vs. Mil Muertes vs. Rey Mysterio
Sejam bem-vindos a mais uma edição do
"King of... Finishers"
, onde continuamos a procurar (juntamente com vocês) o melhor golpe final na história do wrestling (seja de estrelas do passado, presente ou do futuro).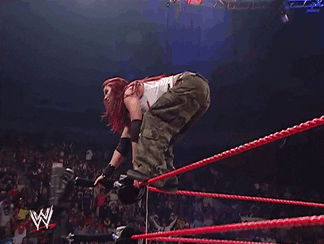 VENCEDOR:

Lita - Moonsault - 4 votos


e

Awesome Kong - Implant Buster - 4 votos



vs.
Sasha Banks - "Bank Statement" – 3 Votos
Continuando a 1ª ronda de qualificações, numa eliminatória muito equilibrada o "MOONSAULT" de Lita e o "IMPLANT BUSTER" de Awesome Kong qualificaram-se com o mesmo número de votos para a próxima fase. Vejamos a lista dos "Finishers" já qualificados para a próxima fase:
Steve Austin – "Stunner"
Goldberg – "Spear"
Kenny Omega – "One Winged Angel"
Chis Benoit - "Crossface"
Randy Orton - "RKO"
Victoria – "Widows Peak"
The Revival – "Shatter Machine"
Petey Williams – "Canadian Destroyer"
Seth Rollins - "Curbstomp"
Shawn Michaels – "Sweet Chin Music"
Neville – "Red Arrow"
Kenta Kobashi – "Orange Crush"
Randy Savage – "Flying Elbow Drop"
Undertaker – "Tombstone Piledriver"
DDP - "Diamond Cutter"
Hideo Itami - "GTS"
AJ Styles - "Styles Clash"
Chris Jericho – "Codebreaker"
Cedric Alexander - "Lumbar Check"
Triple H – "Pedigree"
Báron Corbin - "End of Days"
Ember Moon - "Eclipse"
Johnny Mundo - Starship Pain
Christian - "Unprettier"
Lita - Moonsault"
Awesome Kong - Implant Buster
Esta semana temos mais uma fase de qualificações do King of... Finishers, desta vez, uma edição totalmente da Lucha Underground com os finishers de: Mil Muertes, Pentágon Jr. e Rey Mysterio.